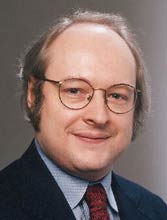 "There are 20m sites on the web, and nearly all of them are awful." Dr. Jakob Nielsen, Ph.D., doesn't beat around the bush on his favourite subject - making computers and the Internet a more pleasant experience for the average human user. When The New York Times wants to know how software, computers and websites should work, it asks Jakob Nielsen. A combination of scientific research and an obsession with ease of use leaves him widely regarded as the world's leading expert on Web usability.
At Sun Microsystems he became usability chief for several design and redesign rounds of Sun's website and intranet (SunWeb), including the original SunWeb design in 1994. He is now Distinguished Engineer for Strategic Technology at SunSoft (the software planet of Sun Microsystems), where his main project is defining the next generation of strongly object-oriented user interfaces. He is also designing the user interface for Sun's next generation of online documentation and working on enhancing the maturity level of current usability engineering methodology.
For the past 20 years, he has been a principal of the Nielsen Norman Group in Fremont, California, which he cofounded with Dr. Donald A. Norman, former VP of Research at Apple Computers. The Nielsen Norman Group have been consulting on design and technology to help organisations design "human-centred" products and services. On their trailblazing efforts he comments, "When the internet got going, we were the only ones in this area. Now there are maybe 20,000 website usability consultants - but that's still not nearly enough, considering how many sites there are and how terrible they are."
In Nielsen's view, surveys and analysis software are no substitute for testing with actual human users performing clearly defined tasks in a one-on-one situation. After a series of such tests, the Nielsen Norman Group developed 222 general principles of design for e-commerce sites, ranging from keeping logos to a minimum to always putting a search box on the home page. Testing out these principles on web sites, the group found none that conformed to them exactly, but identified Amazon.com, the online retailer, and Google.com, the search engine, as two of the best-designed sites on the web.